Building a Tiny Home: Getting Started
Building a tiny home is an exciting and rewarding project, but where should you get started? We've put together a list of things to expect in the process of building a tiny home to help answer that question.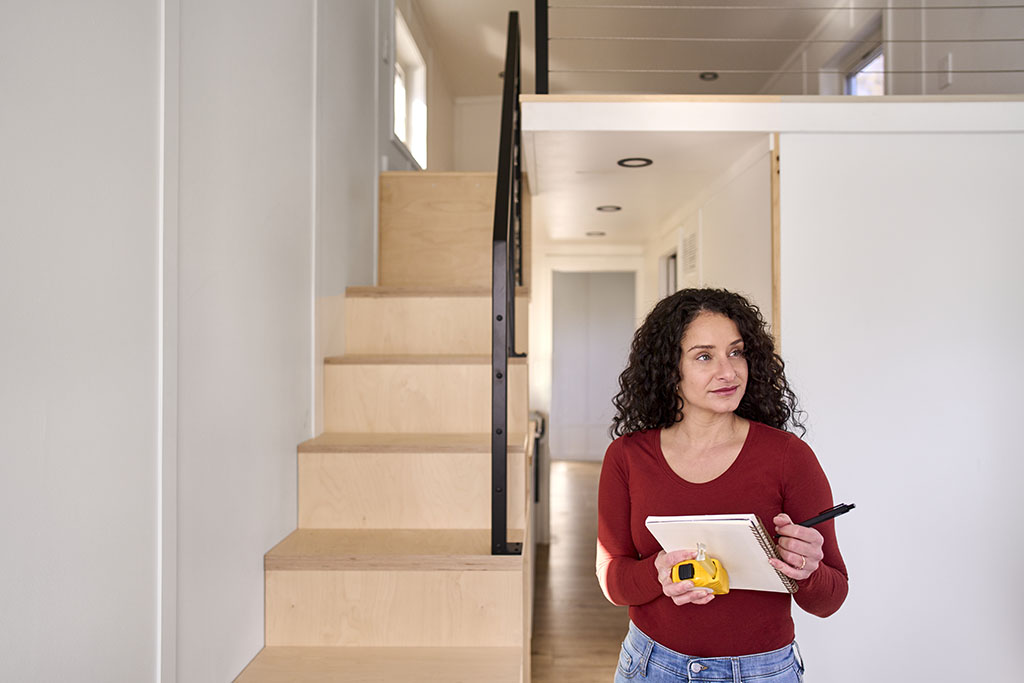 Plan for your Tiny Home
Planning for your tiny home is the first and most important step in the building process. Begin by determining your needs, preferences and lifestyle requirements. Consider how many occupants you will have, what type amenities you would like, and what storage features you might need. This will help you to determine the size and layout of your tiny home and help you to understand which spaces you should optimize for space utilization. For example, is it super important to you to have a bathtub? Or would you prefer to save space in the bathroom to increase space in the kitchen?
Choose a Location
Are looking for a temporary or permanent location? It is important to have a location in mind before purchasing your tiny home so that you know what zoning regulations will look like, how accessible the location is, if there will be utilities or not, what the climate will be like, and if looking to join a community, if there is an HOA in place.
Consult with a Dealer
Tiny home dealers offer expertise in a niche industry. These dealers have a deep understanding of the unique challenges and requirements involved in building and living in a tiny home. Working with a dealer can provide you with valuable guidance and expertise throughout the entire process, from choosing the right design to navigating zoning.
Review Finance Options
Before kicking off the build of your tiny home, you'll need to review your financing options and establish a budget. While building a tiny home can be a cost-effective alternative to traditional housing, it still requires financial planning. For instance, if you are considering a Park Model RV tiny home model and looking to walk the financing path, you will be looking at a PMRV loan, which typically has lower interest rates than personal loans or credit cards. PMRV loans can also be offered for up to 25 year terms for homes used as a primary residence!
Building a tiny home is an exciting and transformative journey that allows you to embrace a simpler, more sustainable lifestyle. By following the four essential steps outlined in this blog post, you can set yourself on the right path to designing, constructing, and realizing your dream tiny home. Embrace the freedom of living with less, while focusing on optimizing space, selecting an ideal location, consulting with experts and securing suitable financing options. Enjoy the process, be patient and enjoy the satisfaction of creating a unique and eco-friendly home that perfectly suits your needs and values.
Look to VIA to Fit the Bill
Manufactured by ATOMIC Homes and designed by Liv-Connected, the VIA park model RV tiny homes offer options that fit your style and budget, to help you design the tiny home of your dreams. Using our design configurator, you become the designer of your own unique home. Simply start by selecting your favorite model (standard, modern or farmhouse) and then choose everything from the length and layout to the finish options.
Considering the financing path to fit your budget? Our dealers work with a network of lenders to find competitive rates—and because ATOMIC Homes are designated as Park Model RVs, you have even more financing options to explore. Contact a dealer today.