Via Standard

While the VIA Standard is the most affordable option, it doesn't compromise on functionality. Whether you need a temporary solution or a permanent dwelling, this rapidly deployable model has you covered.

Design Yours

Via Modern

The VIA Modern blends contemporary refinement with cozy comfort. Don't let the modest exterior fool you: this elegant home's interior features bright, uplifting design throughout.

Design Yours

Via Farmhouse

Enjoy all the charm of farmhouse living in a smaller footprint. Inspired by the classic country home, this tiny home brings traditional black and white elements, feature walls, and natural wood throughout to create a warm and welcoming atmosphere.

Design Yours
Via Standard with Loft

While the VIA Standard is the most affordable option, it doesn't compromise on functionality. Whether you need a temporary solution or a permanent dwelling, this rapidly deployable model has you covered.

Design Yours

Via Modern with Loft

The VIA Modern blends contemporary refinement with cozy comfort. Don't let the modest exterior fool you: this elegant home's interior features bright, uplifting design throughout.

Design Yours

Via Farmhouse with Loft

Enjoy all the charm of farmhouse living in a smaller footprint. Inspired by the classic country home, this tiny home brings traditional black and white elements, feature walls, and natural wood throughout to create a warm and welcoming atmosphere.

Design Yours
Via Standard

While the Via Standard is the most affordable option, it doesn't compromise on functionality. Whether you need a temporary solution or a permanent dwelling, this rapidly deployable model has you covered.

Design Yours

Via Modern

The Via Modern blends contemporary refinement with cozy comfort. Don't let the modest exterior fool you: this elegant home's interior features bright, uplifting design throughout.

Design Yours

Via Farmhouse

Enjoy all the charm of farmhouse living in a smaller footprint. Inspired by the classic country home, this tiny home brings traditional black and white elements, feature walls, and natural wood throughout to create a warm and welcoming atmosphere.

Design Yours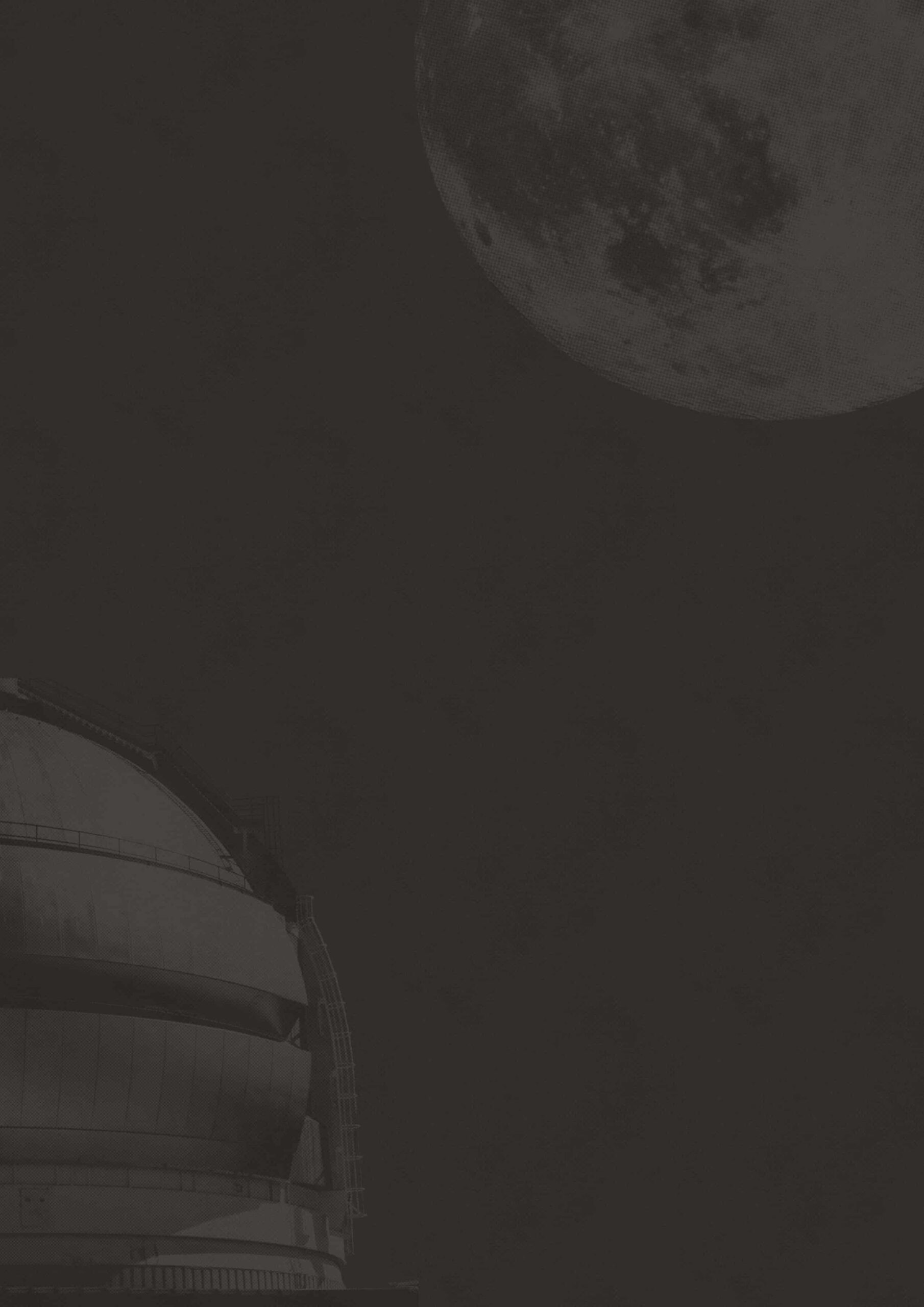 Features
A spacious, functional floorplan
Our construction techniques maximize square footage, effective material usage, and smart technology to deliver comfortable, sustainable, and affordable living solutions. All VIA tiny home models can be rapidly deployed and infinitely customized.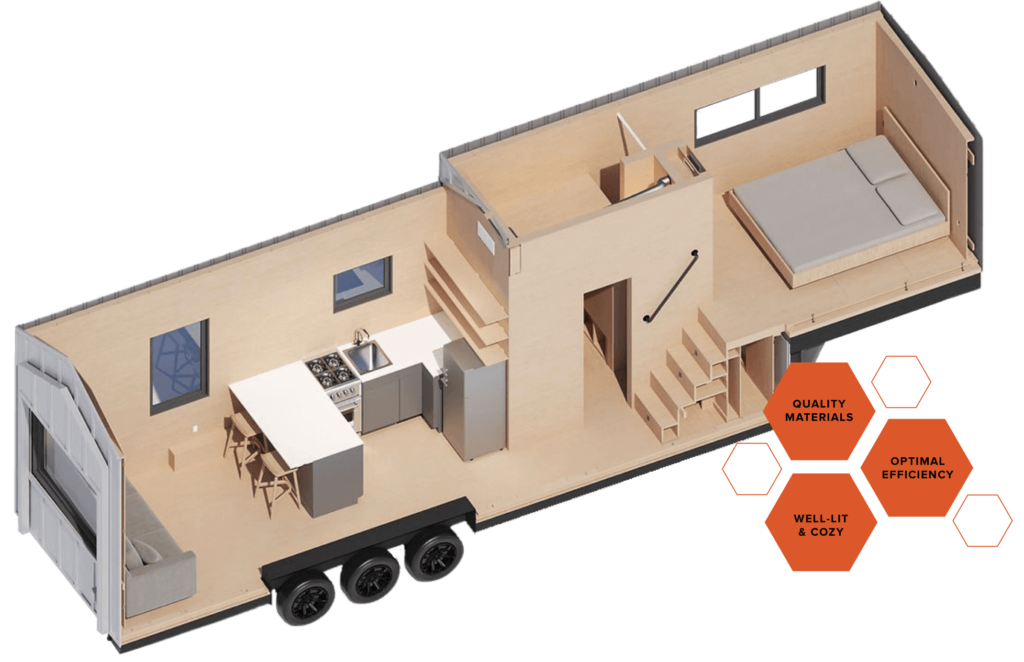 Maximum comfort in a small footprint
Queen-sized bedrooms
Bathroom with shower and pocket door
Full kitchen, including cooktop, refrigerator, sink, faucet, custom cabinetry and integrated storage
Built-in storage throughout, including ample closet space
Partial height flex loft space for a bedroom, office or storage
Customizations & upgrades
Washer & dryer and upgrades available
Flooring upgrades available​
Customizable finish & material upgrades
Well-lit spaces
Dimmable lights in main spaces
Operable windows in each room
Premium materials
Finished birch plywood interior walls
Waterproof vinyl flooring
Built-in convenience
Built-in air conditioner, water heater, plumbing and electrical panel
Solar-ready power source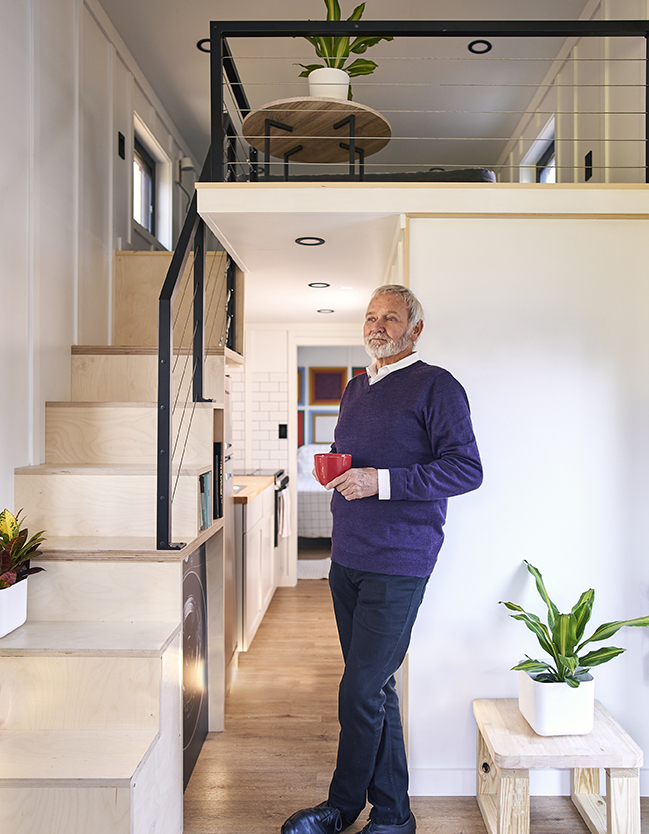 Financing
ON a Budget? Not a problem.
Our dealers will work with you to find the right match for financing your new VIA Park Model RV home.