What is a Park Model RV?
If you've ever researched tiny home living, you may have come across the term, 'Park Model RV'. But what does it mean? In this post, we will explore the definition of a park model RV and what makes them unique to tiny home living.
A park model RV is a type of recreational vehicle (RV) on wheels that is designed to be parked in a specific location for an extended period, usually one season or longer. These tiny homes are not designed for frequent travel like typical RVs.
Park model RVs are typically less than 400 square feet and are built on a trailer with wheels and a tow hitch. The trailer and tow hitch combo are used to move the tiny house from one location to another. These homes typically have a peaked roof and traditional features such as porches, decks, and windows. Included amenities are like standard RVs, like a full-size kitchen with a stove and refrigerator, a bathroom with a toilet, sink and tub/shower, and a living room/loft space. These tiny homes can also be equipped with heating and air conditioning options, which make them comfortable in all seasons.
Manufactured by ATOMIC Homes and designed by Liv-Connected, the VIA park model RVs feature spacious, functional floor plans. Think tiny, but mighty and mobile. Our construction techniques maximize square footage, effective material usage, and smart technology to deliver comfortable, sustainable, and affordable living solutions. All VIA tiny home models can be customized based on personal preferences.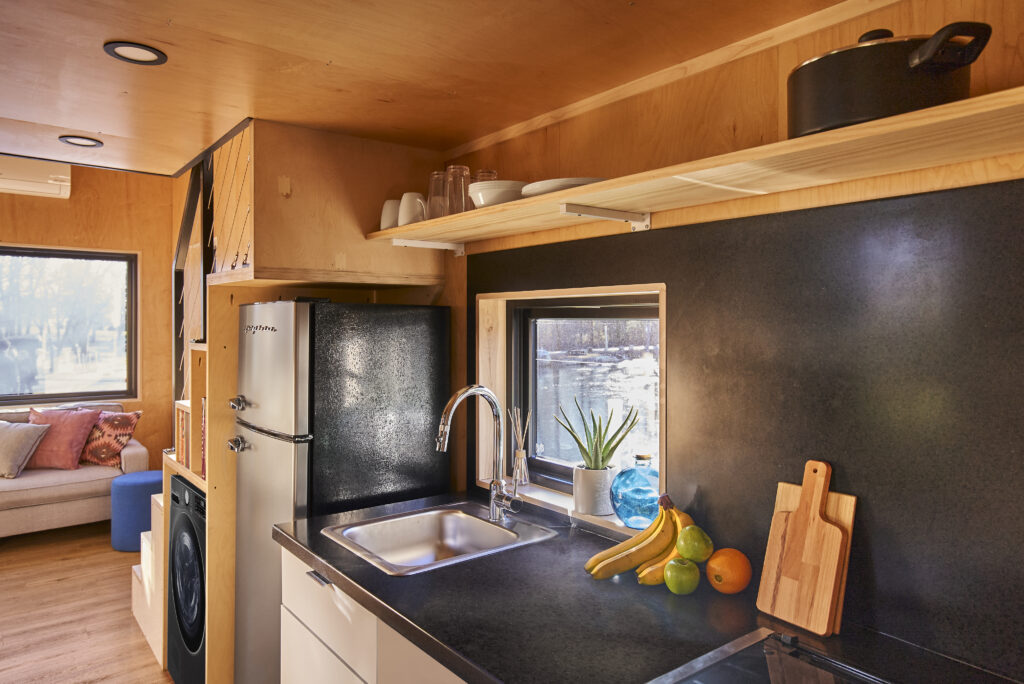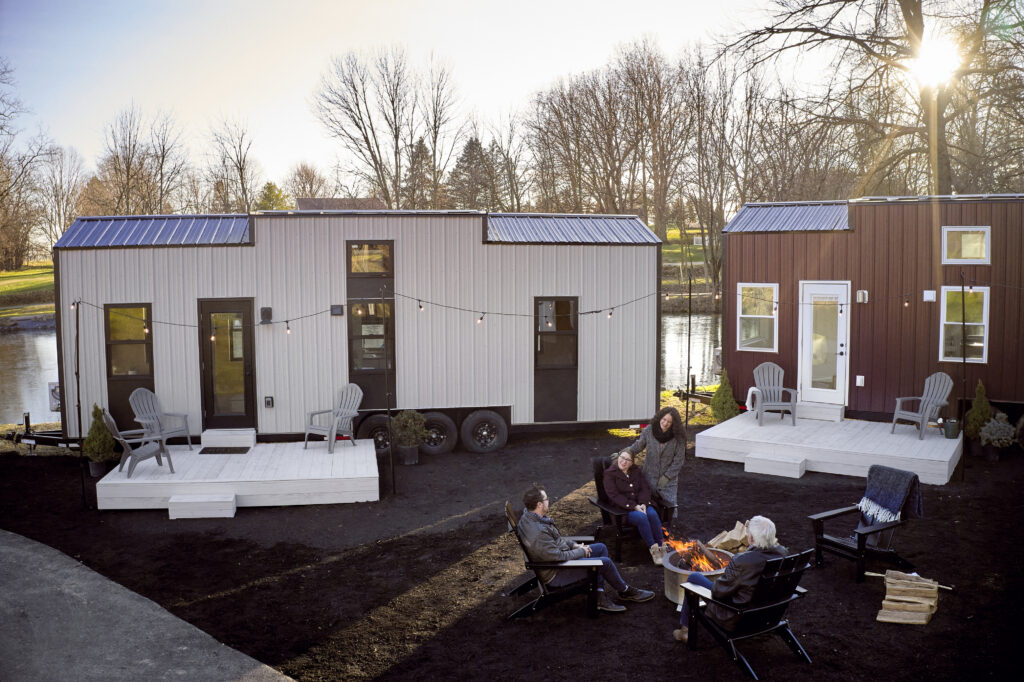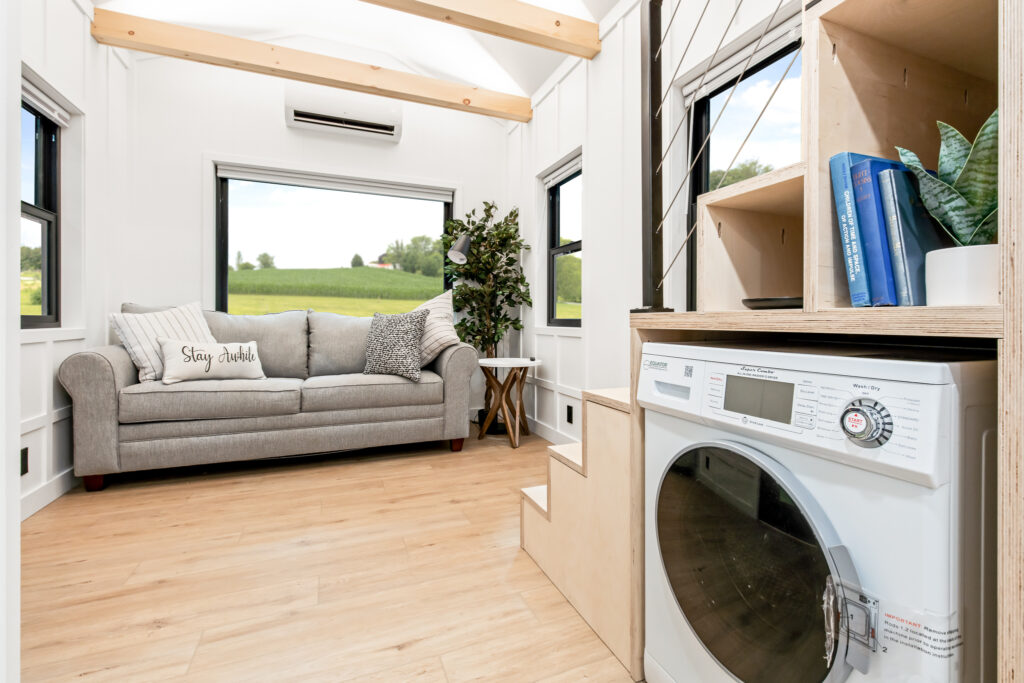 Speaking of customization, the VIA park model RVs offer:
Upgrades

Washer & dryer
Flooring
Finish and material

Well-Lit Spaces

Dimmable lights in main spaces
Operable windows in each room
Premium Materials

Finished birch plywood interior walls
Waterproof vinyl flooring

Built-In Convenience

Built-in air conditioner, water heater, plumbing and electrical panel
Solar-ready power source
Maximum comfort in a small footprint

Queen-size bedrooms
Bathroom with shower and pocket door
Full kitchen, including cooktop, refrigerator, sink, faucet, custom cabinetry and integrated storage
Whether you are looking for a permanent residence or a vacation home, park model RVs are a great option. Curious if a park model RV tiny home is the right choice for you? Check out our post, Top 5 Reasons To Go Tiny.
Interested in a VIA park model RV tiny home? Contact a dealer today.