The Ultimate Guide to Gooseneck Park Model RVs
Are you ready to explore the world of tiny living with a touch of luxury and unparalleled storage options? Gooseneck Park Model RVs (PMRVs) are changing the game in the world of compact living, offering unique features that set them apart from traditional PMRVs. In this blog post, we'll take a closer look at the advantages of gooseneck PMRVs, which are named after their distinctive gooseneck hitch design that extends over the bed of a towing vehicle. From their full height sleeping options to their abundance of storage space and beyond. We'll elaborate on the VIA Gooseneck PMRV (designed by Liv-Connected, manufactured by ATOMIC Homes, sold by Endeavor) and why this specific tiny home on wheels is a great option to consider.
1. Full Height Sleeping in the Bedroom
One of the standout features of Gooseneck PMRVs is the spacious upper gooseneck part of the tiny home. A gooseneck makes for a great tiny home bedroom, which you can see here in the VIA Gooseneck PMRV, where this space has been designed as a bedroom area. Utilizing this space as the bedroom allows for full height sleeping, which can help to make your tiny home feel more spacious.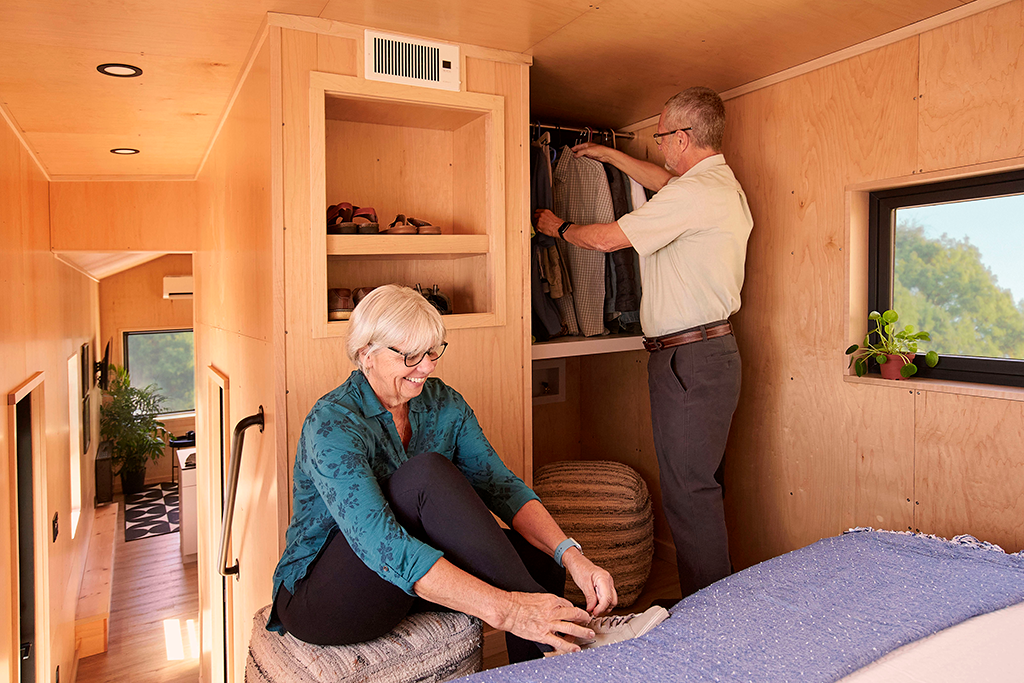 2. Clever Storage in the Stairs
Gooseneck PMRVs typically offer stairs to get up to the gooseneck section of the tiny home, which is a great place to sneak in some extra storage space! In a VIA Gooseneck PMRV, the stairs are designed with built-in storage cabinets, providing you with easy access to your belongings without sacrificing space.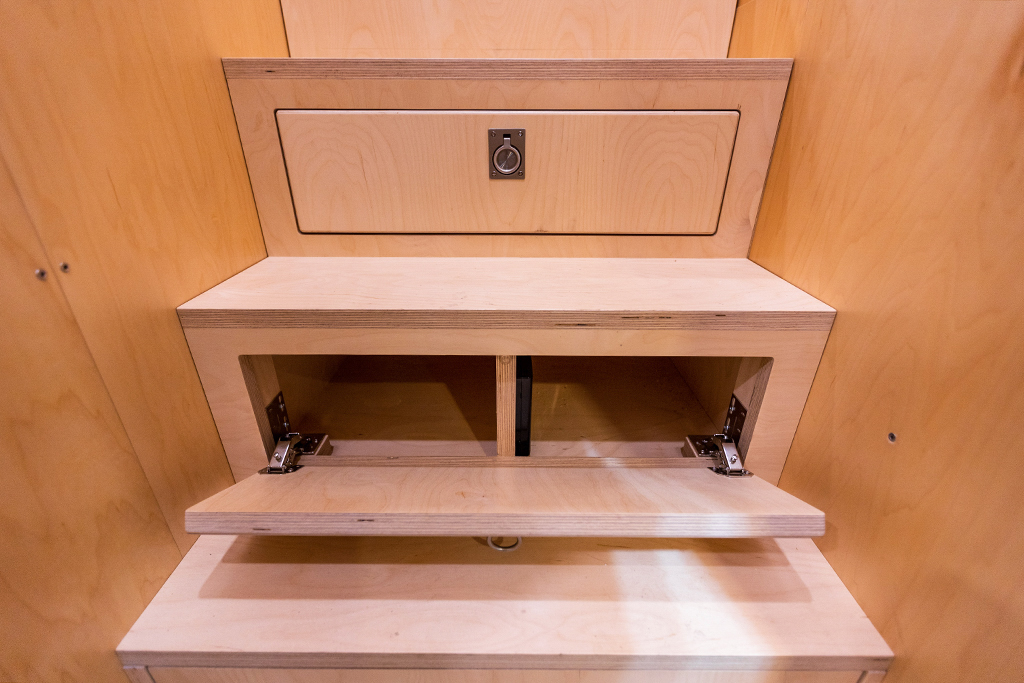 3. Loft Above the Bathroom for Extra Storage
Gooseneck PMRVs have so many hidden nooks and crannies that, if designed well, can be utilized for extra storage space. In a VIA PMRV, storage is taken to the next level with a loft above the bathroom that functions as a closet. This extra storage space is accessible from the bedroom and is a perfect extension to the closet, allowing you to keep additional clothes, shoes, and personal items organized and out of sight, helping you maintain a clutter-free living area.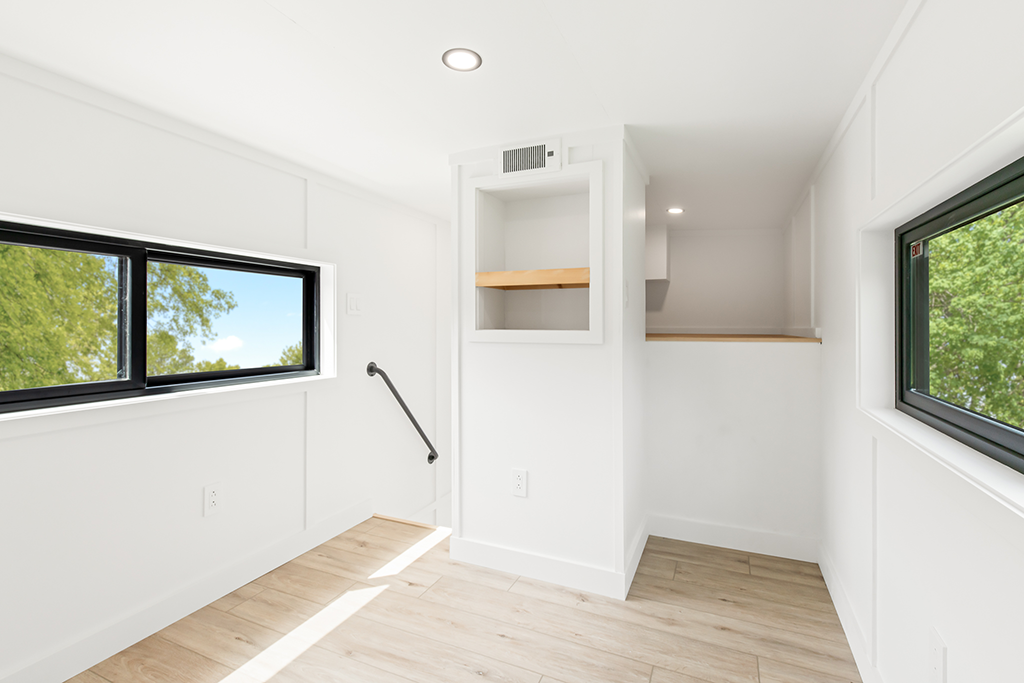 4. Exterior Hidden Storage
The 36′ length of a VIA Gooseneck PMRV includes an additional exterior storage space. This space can be incredibly versatile, accommodating tools, outdoor gear, or even extra bedding if you're using your tiny home as a rental property. This space is a convenient way to keep your outdoor essentials easily accessible yet neatly tucked away.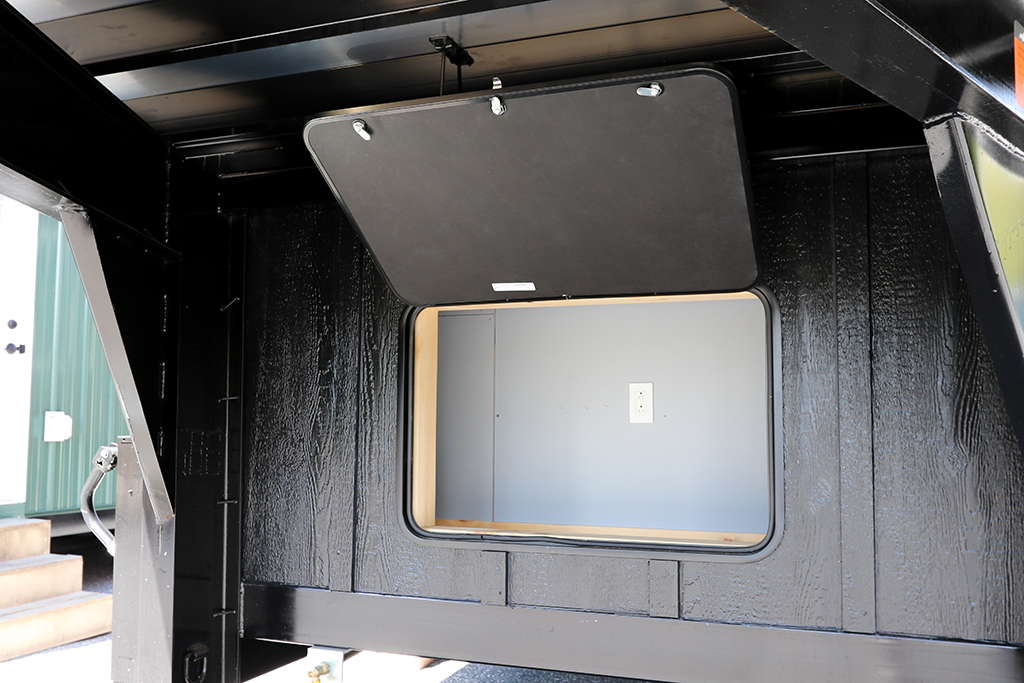 5. Enclosed Gooseneck Storage
One of the most notable features of Gooseneck PMRVs is the open space at the hitch. This space can be enclosed and customized to your preferences, making it a secure storage area for bikes, kayaks, camping equipment, or anything else you need for your adventures. It's an excellent way to maximize the utility of your tiny home.
Here, you can see how Tiny Estates resident, Brooke Carlock, utilized this space in her 36' VIA Gooseneck PMRV tiny home to create an exterior storage shed!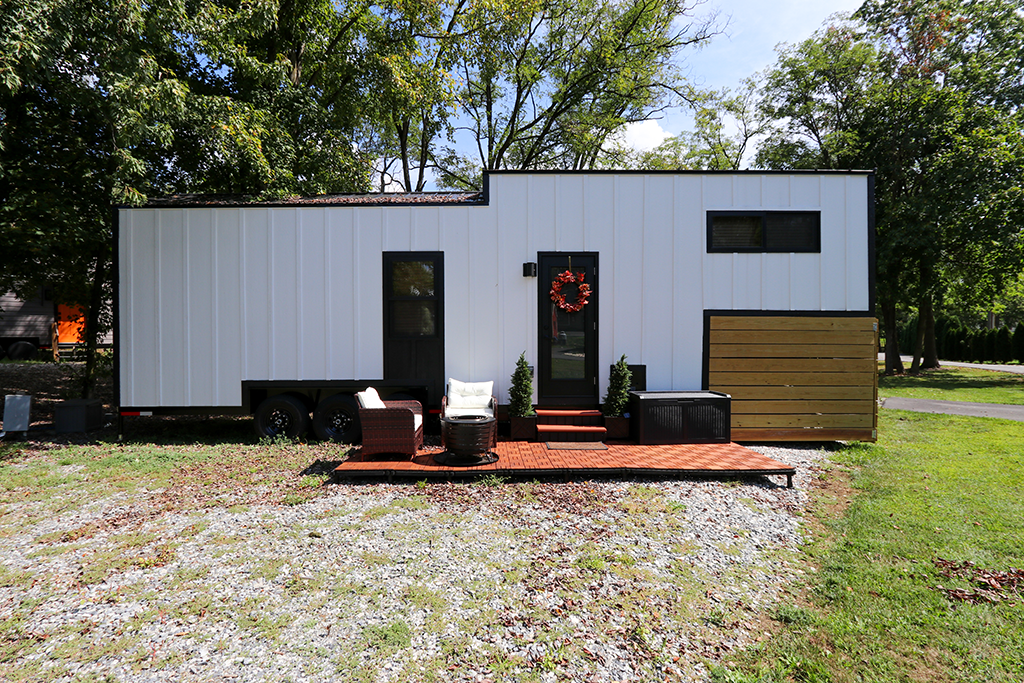 6. Weight Distribution and Maneuverability
Compared to traditional PMRVs, Gooseneck park models offer the advantage of greater weight distribution and improved balance. This makes them easier to tow and maneuver, especially when navigating tight turns.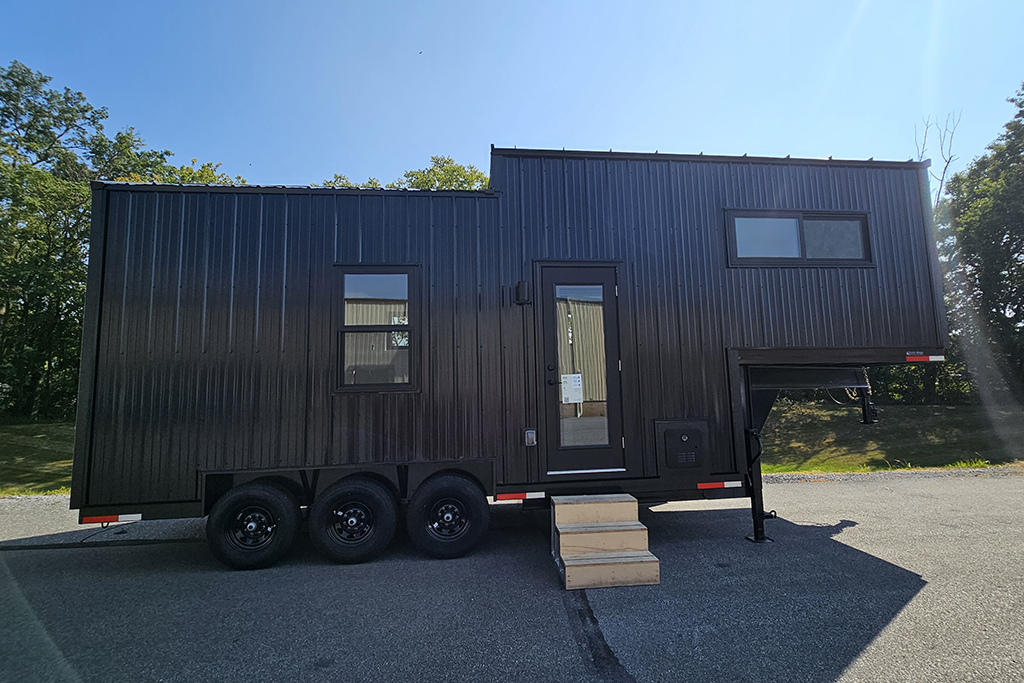 In conclusion, Gooseneck PMRVs provide an exceptional living experience with a focus on space, storage, and versatility. Whether you're seeking a cozy retreat for yourself or an investment property for rental income, these innovative tiny homes offer the best of both worlds. Embrace the tiny living lifestyle with all the comforts you deserve.
Interested in a VIA Gooseneck PMRV tiny home? Try out our design configurator to start designing your dream tiny home today!