Why, Hello There.
We're Atomic — the experts in modular systems
The spark for ATOMIC started over thirty years ago with London-based production designer Tom McPhillips. He became known for creating innovative sets that travelled lightly, set up quickly and looked dramatic on stage.
We've grown to encompass a deep pool of world-class professionals. From drafting, to welding, to 3D animation, we create immersive environments for the world's top bands, biggest brands, and now tiny homes.
Building Something New
When the pandemic shut down the live event industry, we hit pause on our usual work. During that pause, we set out to find innovative new ways to apply our more than two decades of experience constructing complex, rapidly deployable, and quick-to-assemble designs for live events. We saw the chance to seize the unexpected opportunity to bring our unique construction skills into a different market.
In Collaboration with
Liv-Connected was founded in 2019 by a team of experienced architects and healthcare providers.
To cross over into home construction, we partnered with Liv-Connected, a team of award-winning architects, modular construction experts and a healthcare professional. Their company mission is to revolutionize the housing industry by offering high design at a low cost, and improve as many lives as possible with wellness-focused, thoughtful & affordable design. Together, we brought the Liv-Connected VIA to market.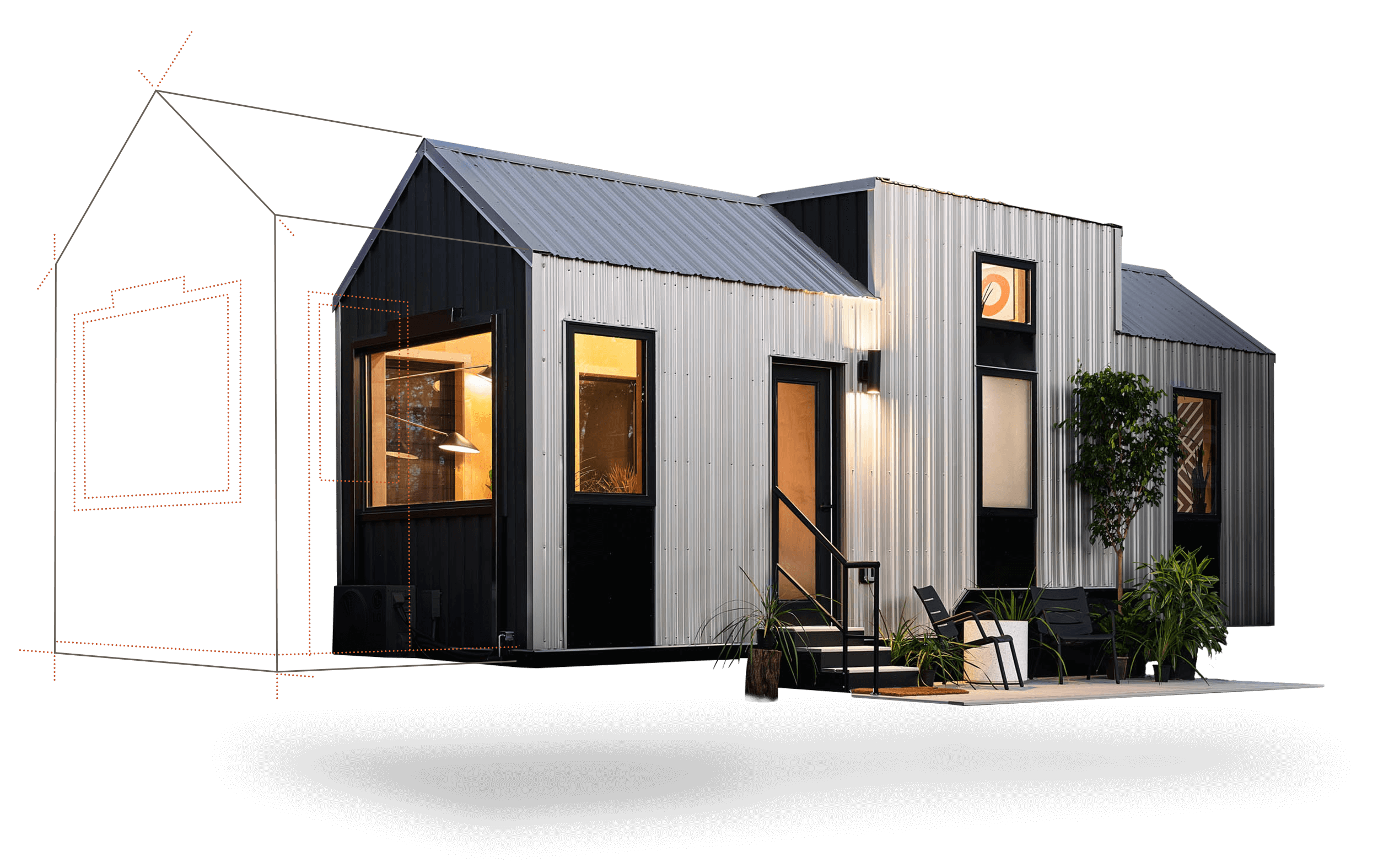 Job Openings
Be Part of Something Tiny
Don't see a current opening that fits your qualifications? We're always scouting for talent to join our team when the time is right. If you share our commitment to excellence and are after the next step in your career, please send us your resume!